Blog
General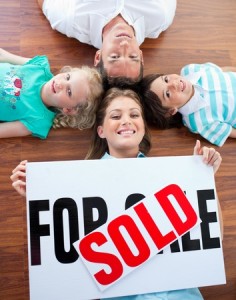 Should you continue to rent or is it time to buy? Generally, the more time you plan to live in a home, the more sense it makes to buy. If you have just moved to a community, renting — at least initially — may be a better option as you get to know different neighborhoods. Another factor: your job. How stable is your employment? Buying could make more sense right now if you aren't thinking about switching jobs, your employer is not reducing its workforce, or if your company isn't planning to move you to a different city or state.
Another way to evaluate the rent-versus-buy decision is the U.S. Breakeven Horizon, compiled by real estate website Zillow.com. This analysis is designed to provide an estimated number of years one needs to live in a home for buying to make more sense than renting. Factors such as expected growth in rents and home values, price-to-rent ratios, and mortgage interest rates are included in the analysis. For a look at the Breakeven Horizon in the area you are thinking of buying, go to this link.
While interest rates aren't quite as low as they were at the end of 2012, for example, they are still quite favorable. Take a look at average mortgage rates since 1971 and you'll see that rates are slowly increasing, so locking in a favorable rate now may be a great strategy for you if you're already considering buying a home. Lower mortgage rates help families stretch their home buying dollars.
Do you have questions about whether buying a home is the right choice for you and your family? We're here to help!
General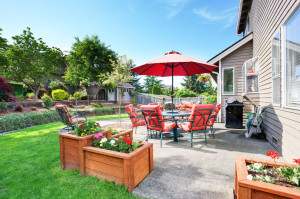 Summer is a busy time of the year for real estate. That's due in great part to logistics. It's easier for many households to move in the summer. Many families with children try to time their moves in June and July so their children can start the upcoming school year in their new school. Many corporate relocations also are scheduled for the summer months. It's a popular time for buying and selling homes. Here are some tips for putting your home's best foot forward if you're selling this summer:
Make sure your yard is tidy. While you've probably already given your home a thorough spring cleaning, concentrate on the outdoor spaces that prospective buyers will be eyeing. Be sure to keep your lawn mowed, trees trimmed and your yard free of weeds. Get rid of clutter both inside and outside of your home to give it a fresh look. If you can't hide unsightly items, consider stashing them in a garage, or renting a storage unit while showing your home.
Flowers are always nice. Invest in some affordable annual flowers to plant in and around your yard. Choose bright colors that pop and complement your existing landscaping. Hanging flower baskets and ready-made potted plants are small additions that can make a big impact on your home's curb appeal.
Create an outdoor dining area. Can prospective buyers piture themselves hosting family barbecues or dining privately under the stars? Organize an area with outdoor seating and a place to grill or serve meals. Investing in a few lounge chairs and an umbrella can create an instant outdoor oasis.
Set the stage for summer. Finally, bring the outdoors in with a splash of summer décor. Change out pillows and linens for a beach theme, add summer-scented candles, and accent your furniture with cheerful indoor plants and flowers. Keep the indoor temperature cool — no one wants to tour a hot and stuffy house.
General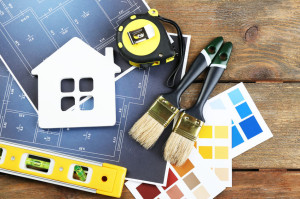 Which renovation projects provide the biggest return on your investment when it comes time to sell your home? You can get a pretty good idea of which upgrades offer a better ROI than others by taking a look at Remodeling Magazine's Cost Vs. Value Report.
The report shows, on average, how much of the cost of 21 popular remodeling projects you may be able to recoup when a property is sold. Data is available on a national and regional basis, as well as for cities. The report can help you home in on individual projects that provide the biggest bang for your buck.
According to the report, homeowners on average stand to recoup 98.3% of the cost of replacing a garage door, while the installation of a steel entry door returns on average 91.3%. The addition of a wood deck has an average return on investment of nearly 82.8%, followed by minor kitchen remodel (81.1%); siding replacement (76.7%); new vinyl windows (74.3%) and bathroom remodel (70.1%). Some of the most costly projects offer the lowest return on investment, such as the installation of a backyard patio (47.6%) and major kitchen remodel (59%).
The report doesn't take into account, of course, the enjoyment you and members of your family get from the remodeling project while you still live in the home. If you're planning to stay put in your home for a long time, remodeling might be less about return on investment and more about how much pleasure it brings to your daily life. For more information on the Cost Vs. Value report, go to this link.
General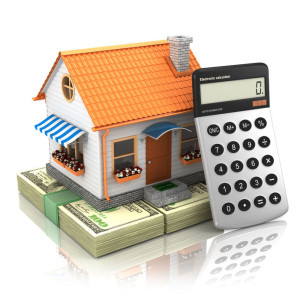 The appraisal is an important part of the home buying process. But what happens if the appraisal comes up short of the agreed-upon selling price?
Here's an example: A home is listed for sale for $350,000. It's a multiple bidding situation, so you offer a higher price of $370,000 to gain an edge over other buyers. Your offer is accepted by the seller. However, your lender's appraisal comes back and it shows the value of the home is only $350,000. That means the lender is only going to provide you with a loan based on that amount.
When an appraisal comes in lower than expected, home buyers have a few choices. If you really want the home and have the cash on hand, you could make up the difference with a larger downpayment. You also could try to negotiate a lower selling price. The seller doesn't have to lower the selling price, of course, and will understandably be reluctant to do so. In some cases, the buyer and seller each give a little, with the seller lowering the price and the buyer making a larger downpayment.
Another option is to see if it's possible to order a second independent appraisal or to appeal the existing appraisal. Your lender can let you know if there's any type of appraisal review process. You and your real estate agent will have to analyze the appraisal to make sure the appraiser included all relevant comparable sales on the report
Lastly, if you have an appraisal contingency in your offer, you have the option of walking away. It's a last-ditch option if all other efforts fail.
General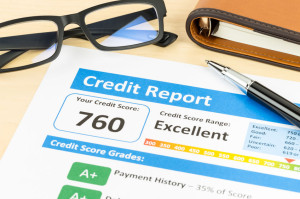 Your credit score has more of an impact on your monthly mortgage payment than you might think. Generally, the higher your score, the lower the mortgage you may be able to qualify for. And the lower your credit score, the higher your mortgage rate.
Credit-scoring company Fair Isaac Corp. has an example: A home buyer with a credit score between 760 and 850 who qualifies for an annual percentage rate (APR) of 4.258 percent would pay $1,477 per month in principal and interest on a 30-year fixed-rate home loan of $300,000. The same borrower, but with a credit score of 700 to 759, would qualify for a higher APR of 4.48 percent and have a higher monthly payment of $1,516, while a borrower with a credit score of under 640 could have an APR as high as 5.847 percent, or a monthly payment of nearly $1,769 per month.
Your mortgage rate depends on a number of factors beyond your credit score, of course. Your monthly payment can vary depending on how much of a down payment you can make, whether you're purchasing a primary residence or second home, and the type and term of your mortgage.
But credit scores undoubtedly are a big factor and improving your score can save you thousands, even tens of thousands of dollars over the life of your loan. What is the best way to improve your credit score? Here are some tips from Fair Isaac Corp.:
Check your credit report. Your credit score is based on information contained in your credit report. Many reports contain errors. You can order a free copy of your credit report by going to this link. Request that any inaccuracies be corrected.
Make payments on time. Whether it's your rent payment, your student loan payment, your credit card payment or any other monthly obligation you have, making payments on time is one of the most important things you can do to raise your credit score over time.
Pay down your debts. Using only a portion of the credit that is available to you can help raise your credit score. Likewise, using all or most of your available credit can lower your score.