Blog
General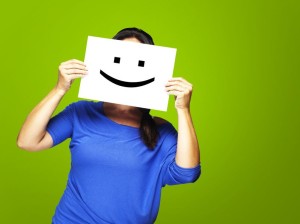 Did you know that numerous studies over many years show a link between owning a home and happiness and overall well-being? The most recent one, from the Consumer Financial Protection Bureau, shows that homeowners generally have higher financial well-being than non-homeowners.
In the CFPB's report, homeowners have an average financial well-being score of 58. That's higher than both renters (with average of 49) and those who neither rent nor own (average of 50). The U.S. average financial well-being score is 54. You can read the entire report at this link.
Research studies have linked owning a home to a number of positive outcomes. Researchers at the University of Southern California and the University of San Diego, for example, have linked homeownership to a reduced risk of teenage pregnancy and a lower possibility that a child will drop out of school. A study conducted by Ohio State University found that children of parents who own their own homes are more likely to score higher in reading and math and have fewer behavioral problems.
At the very least, buying the right home can a key ingredient in being happy, according to a report by HomeAdvisor. The company's research in the area has found that homeowner happiness boils down to an affordable and comfortable home in a safe and connected neighborhood and with a reasonable commute. Good things to keep in mind during your next home search.
General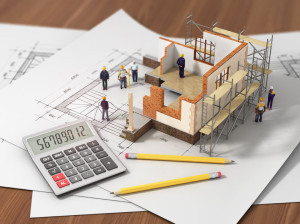 When it comes to buying a home, there are two very important people who can help guide you through the process. The first is your lender. Your loan officer can help you determine how much home you can afford and help you review your loan options. If you qualify for a home loan, your lender can provide you with a pre-approval letter, which allows you to start shopping for a home and making offers. Most sellers will not accept formal offers from buyers who are not pre-approved for a home loan.
The second person who will help guide you through the home buying process is your real estate agent. Most home buyers work with an agent. Having a real estate agent by your side can help you make educated choices among the homes you view. When buying a home, it's easy to let your emotions influence your decisions. Your agent can provide you solid advice based on years of working in real estate to help guide you through the home buying process and help you make the best choice for you and your family.
General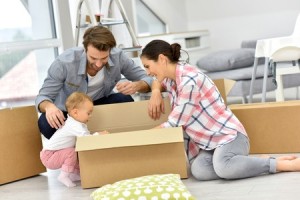 Don't think you'll be able to afford to buy your first home anytime soon? The good news is that when it comes to finances, little efforts can lead to big results. These four strategies are designed to help you and your family spend less, save more and get ready for the financial responsibilities of becoming a homeowner.
Re-examine major spending categories. Make a commitment to examine your major spending categories, including cell phone, cable service and utilities. Are you paying for any features or time you aren't using? Could you go with a cheaper plan? What about your land line — do you really need it? Call your service providers and see if they have any less expensive plans, promotions or ideas to help you save money. Shop around or ask for a better rate from the companies you regularly pay money to.
Look at where the pennies are going. Bi-weekly trips to Starbucks or the office vending machine, lunches out, takeout twice a week and recreational shopping sprees all add up. Quitting cold turkey may not work, though. Scale back gradually. And remember it's still important to enjoy a splurge now and then.
Put savings on autopilot. Consider making a commitment this year to enroll in or expand your participation in automatic savings plans. Think about enrolling in your employer's 401(k) plan, making sure to take advantage of any match that's offered. Also consider having an amount from your paycheck automatically diverted into a savings account or other savings vehicle. If your employer doesn't offer this option, have an amount automatically transferred each month from checking to savings. Many families start saving for the holidays in January and by fall, have enough money set aside to buy presents come Christmastime. Others use automatic savings plans to accumulate three to six month's worth of living expenses in an emergency savings account. With automatic savings plans, you won't forget to write that check. And you'll be surprised just how quickly automatic savings add up.
Go easy on your credit cards. Carrying a credit card balance with a double-digit interest rate is a big wealth-zapper. Plus, study after study has shown that consumers who pay with plastic spend more than those who use cash. Make a plan to pay down credit card debt. One way to do this is by taking only cash to the store. Many financial advisers believe ditching credit cards should be the first financial priority for families.
Even seemingly small resolutions, such as taking your own lunch to work instead of going out each day, can save you hundreds of dollars over the course of a year. Adopt a few financial resolutions this year and you'll be surprised at how much progress you can make by this time next year!
General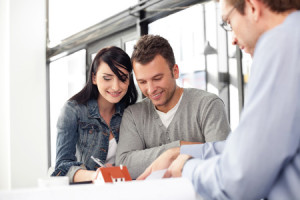 Thinking about buying a home? Mortgage rates have been bouncing around near all-time lows for quite a while now. Historically speaking, rates still remain incredibly low. Many home buyers today think that mortgage rates this low are the way it's always been. Not by a long shot! In the early 1970s, mortgage rates hovered between the mid-7 percent range and high 8 percent range. And how about the 1980s? In the early years of that decade, mortgage rates rose to more than 18 percent.
Today's mortgage rates remain super low, stretching your home-buying dollars. According to the research firm Capital Economics, the average mortgage payment nationwide is still significantly lower than it was in 2006. With continued low mortgage rates projected, the National Association of Realtors is predicting another great year for housing nationwide. The association's economist is predicting existing-home sales to reach 5.5 million in 2017, up from 5.36 million in 2016. (That's great news considering 2016 was the best year for existing home sales since 2006.)
Whether you're buying or refinancing, locking in today's low rates could be one of the smartest financial moves you ever make. Check out just how far your home buying dollars can go today!
General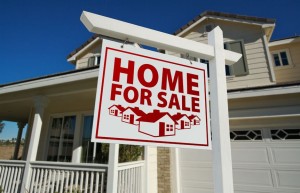 Selling a home can be a nerve-wracking process. It's your baby, after all. You have been there through all the growing pains, from painting the walls your favorite shade, to upgrading the bathrooms and putting your finishing touches on the window treatments.
When you put your home on the market, however, you want your house to be home sweet home to someone else, which means making it shine for a broad base of prospective homebuyers. Here are three ways to make your home stand out in a crowd.
Keep it neutral
You may be understandably proud of your rare collection of cuckoo clocks, but this can be a serious distraction for those touring your home. At the same time, you don't want your home to be a blank slate. Studies reveal that houses show better when they are staged with furniture, as staging helps people imagine themselves living in a particular space. Your home is a reflection of your personality, which is completely normal, but personal tastes don't appeal to everyone. Keep decorations neutral, tasteful, and understated.
Keep it nice and tidy inside and out
Cleanliness goes a long way when it comes to making a home stand out. Before a showing, make sure your home is clean and organized by vacuuming carpets, picking up toys, and clearing any clutter. The same goes for the outside: cut the grass and clean up any landscaping beds before potential buyers stop by.
Showcase your home's best features
You don't need a pricey renovation or all new carpeting to get a great price for your home. If your budget is tight, focus on your home's unique features. Play up fabulous woodwork and crown molding, or remove heavy window treatments that hide a spectacular bay window. Your real estate agent can help you determine the best way to showcase your home's best features.